Shiva Platters
Nova & Cream Cheese Platter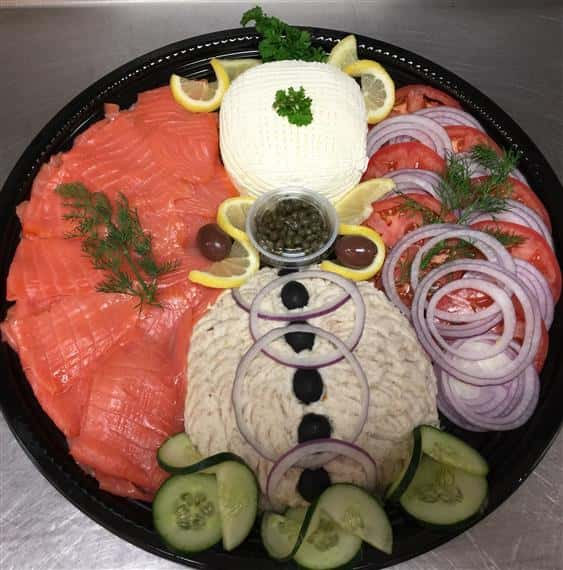 (Serves 10-12 people)
$138.00
A single large platter consisting of Nova Salmon, Whitefish Salad, Tomato, sliced Red Onion, Capers, Bagels and Cream Cheese.
Deli Meat Platter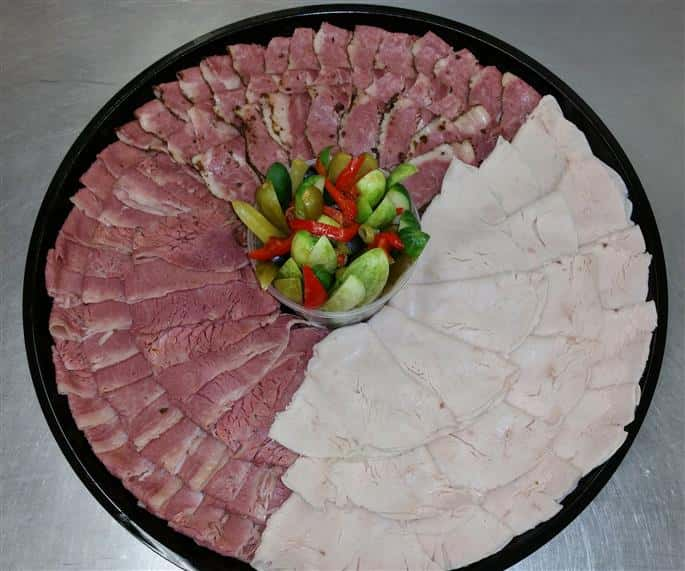 (Serves 10-12 people)
$125.00
A single large platter with sliced Corned Beef, Turkey and Pastrami. With a Pickle and Olive centerpiece. This includes rye bread, rolls and condiments (mustard, mayonnaise, and Russian dressing)
Pastry Platter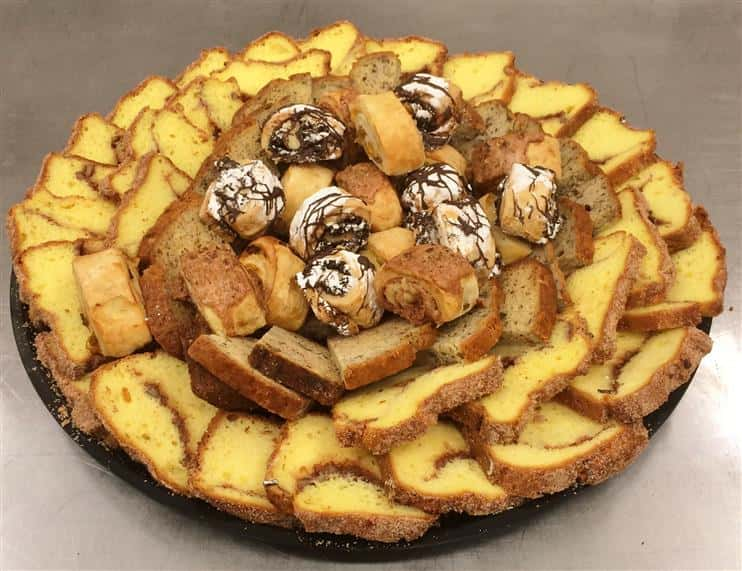 (Serves 15-20 people)
$68.00
A single large platter of our famous Sour Cream Coffee Cake, Banana Nut Bread, hand-rolled Ruggalach and Cream Cheese Brownies.